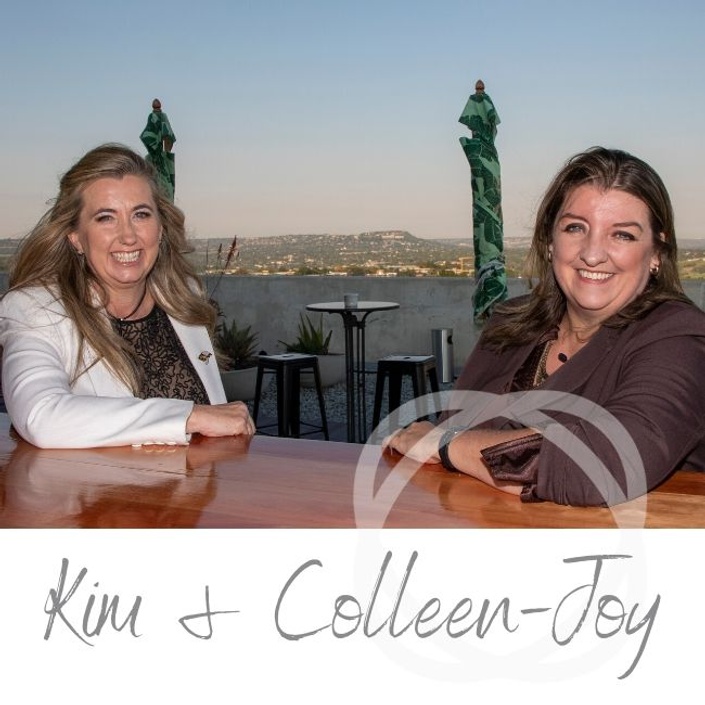 CERTIFICATION 'ILS Financial Life Coach' — ICF ACCREDITED training.
All you need to add Life Planning + Life Coaching to your Financial Services. <br>GAIN 25 HOURS ICF ACSTH + CCE. Meet us twice a month online.

Are you a Financial Planner who knows that the traditional approach is no longer enough to attract ideal clients?
Do you want to keep your clients so happy, that they refer new clients to you?
Conversations on investment returns alone are a thing of the past!
What if you could learn new skills to keep you relevant and to help you to add more value to your client's lives?
With skills and accredited methods to coach individuals and teams, to clarify their dreams and goals, find lasting motivation, create solid action plans and leave your coaching session inspired to take action.
We're looking to partner with 15 visionary Financial Planners, to start a new wave of sought after industry leaders.
Distinguish yourself from your peers with the right skills to serve your clients better.
Are you frustrated with:
Clients not buying-in to your advice and sabotaging the financial plan?

Not being able to help clients with their inner obstacles like fear, self-doubt and procrastination?

Offering virtually the same financial planning services as your competitors - and having no competitive edge?
Would you also like help with clients who:
Constantly experience fear, panic and avoidance when it comes to their money?

Sabotage their plans by stopping their savings and drawing from their investments?

Listen to friends when it comes to investment advice?

Equate your value in their life purely on investment returns?
If you long to add meaningful value to your client conversations and want the master skills to give you a competitive edge... then talk to us.
Are you ready to make a real difference? To know how you can serve your clients better?
Being able to connect with your clients on a level that helps them go beyond the numbers, to help them understand their relationship with money.

Helping clients to dream about the inspired future they want.
Maybe like us, you're tired of the same old financial planning meetings, and want to add more meaning to your work, for your clients sake and for the love of your own career.
With the right skills and qualification, we've seen how financial planners are
changing the industry and changing lives.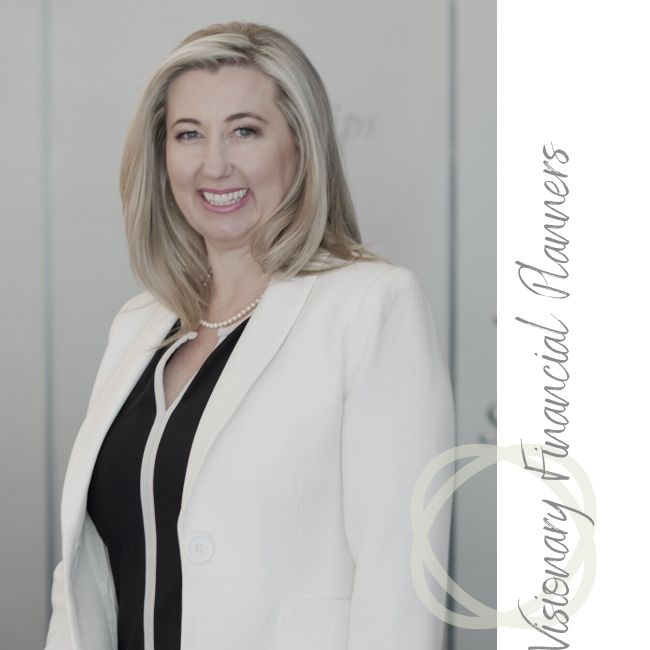 Imagine your clients living their best lives possible, enabled by their money, all because you coached them!
Helping them to visualize their dream future, find meaning in money, create a life plan instead of only a financial plan, supporting them to stick to their plan and overcome their inner obstacles like self-doubt, fear and procrastination.
With your expert help, imagine your clients getting a return on the life you helped them create.
We can help you do this with our 3 Step Process:
#1 Empower your.... self
By learning your Enneagram personality type, finding your Apple Tree purpose and having courageous conversations to empower yourself.
#2 Empower your... clients
By gaining ICF internationally accredited Life and Business coaching skills with coaching processes to add value to your client conversation.
#3 Empower your... clients lives
By learning top life planning methodologies so that you are empowering your client's life experience.
Where financial planners are taught to offer mainstream financial planning but very little more.
"Money" is seen as the client rather than the person.

The focus is on products (which are in an ocean of competitors).

Clients measure your value by returns in their investments alone.

The core service is a transaction.

As a planner you sole role is advice giving.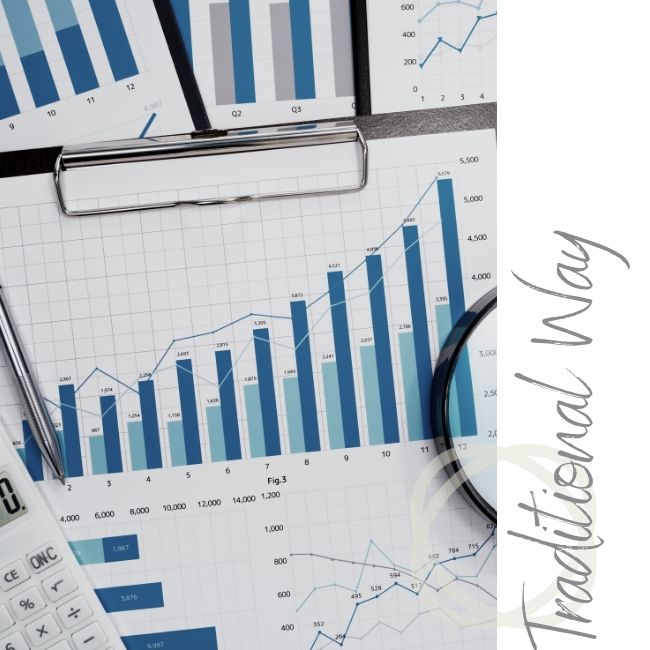 THE INNERLIFESKILLS WAY
Transforming financial planners into being able to offer a NEW CLIENT CONVERSATION.
The "Person" is your client.

The focus is on coaching your client (which gives you a competitive edge and unique distinction in the market).

Clients value your mentoring, relationship and the experience you offer.

The core service is meaningful life and financial planning.

As a planner your role is advice + coach + mentor.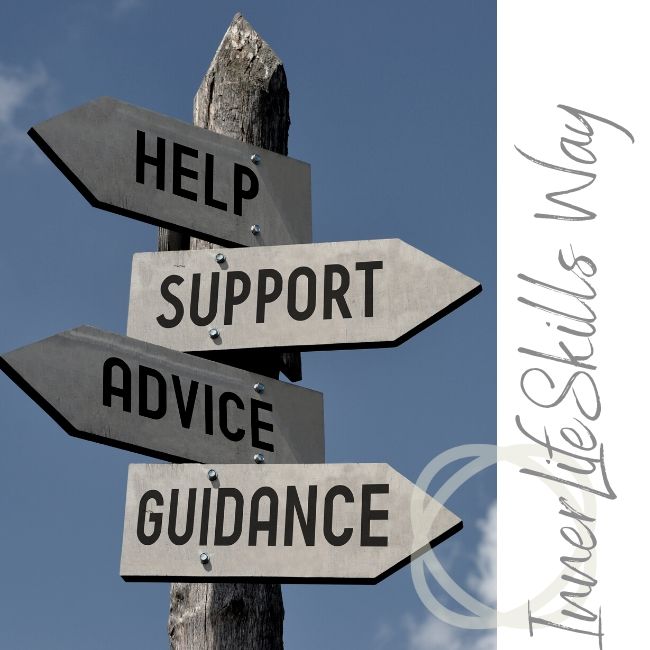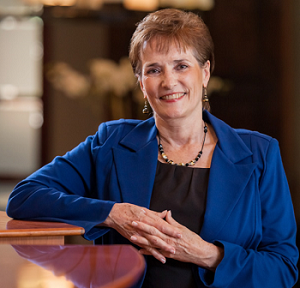 The InnerLifeSkills programme with Colleen-Joy and Kim opened up a whole new journey for me and my clients.
Equipped with the right skills, I am now able to hear their stories from my heart, relate to their lives more meaningfully and I am able to coach them through their life transitions.
My relationship with clients have changed to more than just Financial Planner. The Life Planning process has added immense value; my clients feel "heard" and we talk about the dreams they have for their lives and everything they want to achieve with their money.
The Financial Plan makes much more sense if you know what you are saving for. I have found a renewed joy in my work as Planner and feel that I am adding true value to the lives of my clients.
PAT BLAMIRE
CERTIFIED FINANCIAL PLANNER®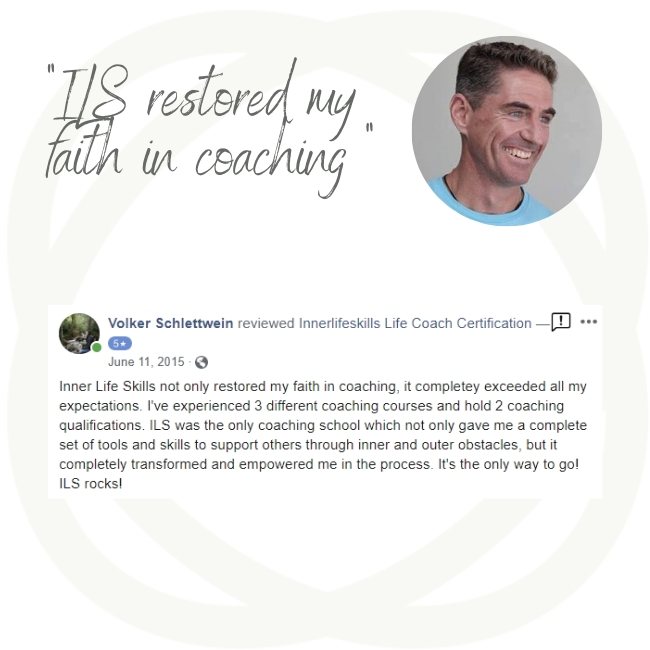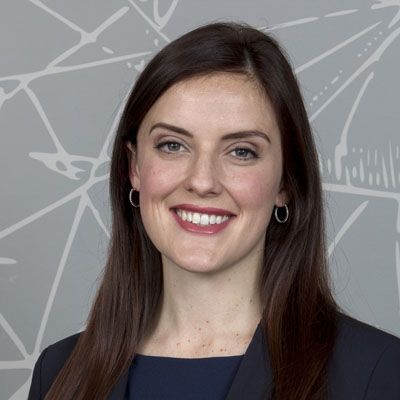 The skills learnt with Colleen-Joy and Kim in coaching and Life Planning have helped me to form deeper and more meaningful connections with my clients.
Having courageous conversations, where the client feels safe to share personal details of their lives with no judgement, makes for a beautiful planning experience for both the client and Planner.
Learning the skill of having empathy whilst maintaining a professional stance has been a game-changer.
These skills have given me the confidence to connect with my clients and mentor them through the process, in spite of any differences we may have. I now feel that I am adding real value.
Tiffany Havenga
CERTIFIED FINANCIAL PLANNER®
The InnerLifeSkills Financial Planner Program

Be a financial planner who:
Offers incredible value as an expert, coach and life planner.

Attracts your ideal clients because you do more.

Seeing your client as a person instead of a transaction.

Has meaningful work, helping clients to find meaning in their money.

Can support your clients to overcome the inner obstacles in the way of their wise financial future.

Offers true customized service through empowering client conversations.
The ILS FINANCIAL LIFE COACH 25 hours ICF ACSTH counts towards ACTP ILS Master Coach Certification.
Financial Life Coach Training Online Certification Course
Use any device with good internet to join monthly 2 x live online Friday classes, where you'll meet Kim Potgieter or Colleen-Joy and your class of fellow financial planner peers.
Learning to offer Life Coaching and Life Planning as a part of your financial planning services.
LEARN THESE UNIQUE MASTER LIFE COACHING METHODS:

MODULE 1: "3 SKILLS + ABC'S"
3 SKILLS - Essential ICF core coaching competencies to build trust, ask coaching questions and stay in coach position.
ABC's - A favorite ILS method to center, reduce stress, open intuition and support coaching presence.
MODULE 2: "3 STEP METHOD + AS IF FRAME + COACHING WHEELS"
3 STEP METHOD - To easily ensure that your coaching session delivers real value for your client.
AS IF NLP FRAME - To help your client to visualize their future success, get inspired and find creative solutions.
DECISION WHEELS - To coach your clients decision making process.
COACHING WHEEL - To help your client to find goals and establish priorities.
MODULE 3: "PRACTICAL SKILLS APPLICATION + FEEDBACK"
MODULE 4: "APPLE TREE PURPOSE + ENNEAGRAM BLUEPRINT"
APPLE TREE ENNEAGRAM - Empower yourself by discovering your Apple Tree Enneagram blueprint.
MODULE 5: "DISNEY + POWER FORMULA"
DISNEY STRATEGY - Learn how to coach your client to find an inspired vision for their lives and careers by using this popular Walt Disney based process.
POWER FORMULA - A popular and easy-to-use coaching process.
MODULE 6: "MENTOR'S TABLE + 3 CHAIRS"
MENTOR'S TABLE - An inspiring and imaginative perceptual space exercise, asking mentors for advice and inspiration.
3 CHAIRS - Help clients to access both their intuitive creative thinking as well as logic and reasoning.
MODULE 7: "KITE + MCC SKILLS"
KITE - Learn a powerful and unique process to help clients overcome inner obstacles like fear and procrastination.
MCC - Understand how to grow your skills to MCC Master Level.
LEARN THESE INVALUABLE LIFE PLANNING SKILL SETS:
Kim combines more than twelve years' experience as Financial Planner with her learnings from thought leaders in the industry to provide a toolkit for a revised value proposition to clients. Combining Life Planning, coaching and the skill set of empathy with financial advice is Financial Planning done properly. Learn the skill set to connect with clients differently and nurture long-term relationships.
Life Planning
Kim will share her personal experience, provide a toolkit for Life Planning and incorporate the learnings of George Kinder and Mitch Anthony. Learn how to understand emotions that impact financial decisions and guide your clients to let go of destructive habits to design a life that is both meaningful and financially fulfilling.
Understand your client's relationship with money

Learn how the beliefs that clients hold about money influence their decisions, actions and behaviours around money. Guide your clients to let go of destructive money habits and put money in its rightful place as an enabler of their life goals. This module incorporates the work of David Krueger to guide you in recognising money behaviours formed by hidden assumptions and guide your clients to overcome the brain's patterned responses that lead to bad decisions.
Empathy
Learn how to coach your clients to navigate the emotional and financial impact of their money. Cultivate true connections with new skills including listening, empathy and courage; unlearn habits that boycott true connection. Improve your role and value as a Financial Planner by making your client feel understood, respected and valued. This module incorporates the work of Dr Brené Brown who has spent twenty years studying courage, vulnerability, shame and empathy.
Resources:
George Kinder, author of Seven Stages of Money Maturity and founder of the Kinder Institute for Life Planning certification. Mitch Anthony, the father of Life-centered Planning and author of Your Clients for Life and New Retirementality.

David Krueger, author of Your New Money Story.

Brené Brown, author of Dare to Lead.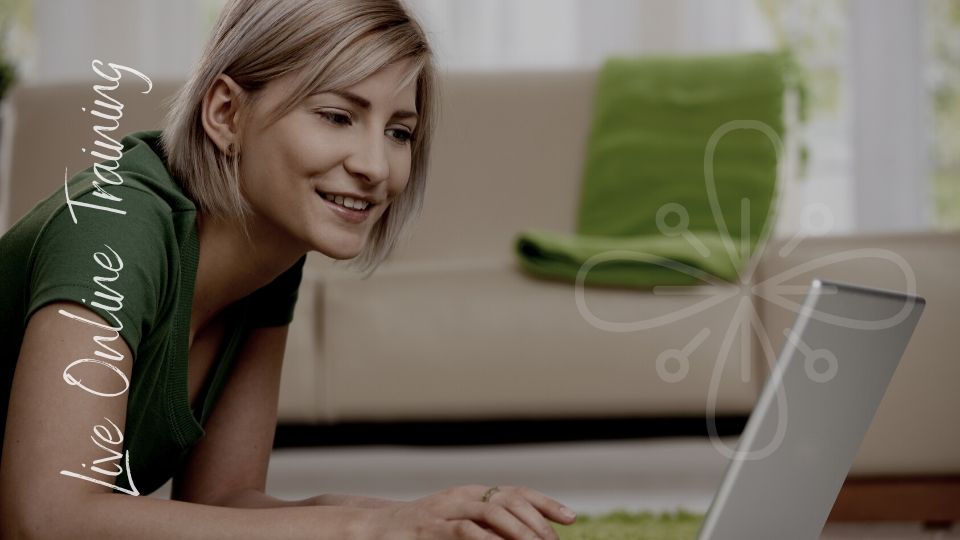 Have a look at our Course Curriculum here.. and don't miss the FREE PREVIEWS.
Course Curriculum
WELCOME
Available in days
days after you enroll
MODULE 1: "3 SKILLS + ABC'S"
Available in days
days after you enroll
Your Instructor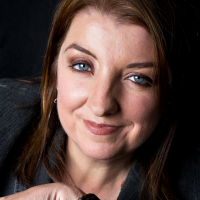 If you have a love for empowering and enlightening, yourself and others, then Colleen-Joy's courses, books and PDFs are here to serve you. Colleen-Joy is an ICF MCC credentialled Coach and has taught over 900 presentations on stages and in boardrooms globally.
She guides visionaries to make a success at making a difference. Over 35,000 people have already benefited from her teachings. Her InnerLifeSkills® qualification courses have the highest ICF ACTP accreditation, which means that by studying Colleen's courses, you gain credibility and world-class skills.
You may recognize her from many television expert guest appearances or 2 TV documentaries about her life.
When Colleen-Joy isn't teaching, leading her team of expert trainers or writing—you'll find her driving her muddy 4x4 out to breathtaking places—where the horizon bends and animals roam free.

Frequently Asked Questions
When does the course start and finish?
~ LIVE ONLINE FRIDAY CLASSES TWICE A MONTH~ This course runs twice a year. ~ ONLINE VIDEOS + PDF's ~ After enrolling you'll have access to all of the ONLINE resources. Training videos, downloadable PDF worksheets, so that if you want to jump right in and start learning you can. Otherwise, wait for your weekly classes to start where your trainer will guide you.
How long do I have access to the course?
How does lifetime access sound? After enrolling, you have unlimited access to this course for as long as you like - across any and all devices you own.
What times are the live classes?
Friday Sessions Twice a month (UK, USA, EURO, SA suited): SA JHB: 14h00 - 17h00 Paris: 14h00 - 17h00* USA Los Angeles: 05h00 - 08h00* USA New York: 08h00 - 11h00* UK London: 13h00 - 16h00* *Adjust for Daylight Savings. ​Check times zones.
Aren't online classes cold and boring?
Not the way we offer them. Our students tell us how shocked they are to prefer our online classes to venue based classes. We keep the classes warm, very practical (you even work with your fellow students in breakout rooms to practice your coaching skills and processes) - this makes our online live classes very enjoyable. Look at our Online Classes information page https://www.innerlifeskills.com/about-online-classes/
How do assessments work?
You'll submit an audio recording of you coaching a client for assessment.
Does this course count towards ILS Master Coach ACTP certification?
Yes. This certification course adds credits to use towards your ILS Master Coach Certification.
Is there space in the next course?
We book this course in advance, so once you submit your enrollment form, we will be able to let you know if there is space. If the next group is full, we can reserve you a place in a future course. We run 2 of these online courses per year.
InnerLifeSkills ILS Financial Life Coach Certification Prices
What you'll receive:

ONLINE LIVE CLASSES - Access to attend the 15 x 3 hour online classes LIVE with Kim and Colleen-Joy and classmates.
COACH PACK - Professional Life and Business coach online pack online - with coaching processes, Manual, ready to use coaching worksheets and helpful coaching infographics.
ONLINE RESOURCES - A library of coaching tutorial videos, downloadable worksheets and audio samples of coaching sessions to learn from.
CERTIFICATION - ILS Financial Life Coach certification 25 hours ICF ACSTH + CCE.
Once off payment to secure your place, PayPal (VISA, MASTER CARD, AMEX, DISCOVER) and EFT payment options.
$ 2909
€ 2450
R 36,000(SA Only)
£ 2250

~ READY TO ENROLL? ~
We book up to 3 months in advance, so reserve your place today.
After clicking Enroll, you'll be directed to an enrollment form to select your
DATES, PAYMENT preference and SHIPPING ADDRESS.
If there is still space, this will reserve your seat for 10 days.
We'll email you a payment request and help you to enroll.
Once enrolled you'll have access to the online resources to begin your coaching journey.
See you in class!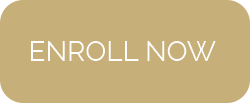 NEED MORE INFO? EMAIL US [email protected]